"NAIADES Dialogue" meeting to be held immediately after the CCNR's autumn 2014 plenary session
07.11.2014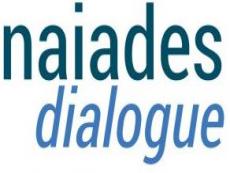 The CCNR is pleased to host
a "NAIADES Dialogue" meeting organised by the European Commission on 4 December 2014, from 2.30 to 5 p.m. at its headquarters in the Palais du Rhin.
The meeting should enable the various stakeholders in inland navigation, who usually attend the CCNR's plenary session, to discuss various aspects of the European Commission's policy on inland navigation. The conclusions of the meeting and reactions will be examined as part of the development of PLATINA II (and by extension NAIADES II).
The following subjects could be covered by the discussions:
the mechanisms of both the market and transparency
projects for innovation, and technological forecasts
electronic service record book
good practices for maintaining waterways.
This event will be held in English and will not be translated.