PUBLICATION OF INTERIM REPORT ON VISION 2018
13.12.2016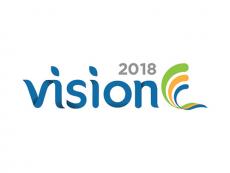 In accordance with the aims of the Swiss Presidency, the CCNR published its interim report on achievement of the aims laid down in its document 'Vision 2018'.
The CCNR's strategic roadmap, adopted in December 2013, defines eight main areas of action in which the position of inland navigation should be reinforced in order to ensure its sustainable development in environmental, social and economic terms. In close collaboration not only with the European Commission and its NAIADES II action programme but also with the other key stakeholders in inland navigation in Europe, the CCNR, the CDNI and the CASS have launched and supported a large number of activities with this in mind since December 2013.
The report sets out both the progress made in each area of action and the challenges still to be taken up before the end of 2018. It emphasises the determination of all the parties involved in Vision 2018 to turn the vision into a reality: the plan is indeed ambitious, but it is achievable.